The Southern Growl - Goat Roast! - Greer, SC
I just love to patron The Southern Growl in Greer. The food is fantastic and the atmosphere splendid, so I thought I would share their upcoming event.
Goat Roast, Saturday, July 20th from 12pm - 11pm. Read below (taken from their website)
Goat Roast!! We came up with the idea of a Goat Roast as a way to show how delicious goat is and because goat is one of the most sustainable meats. The flavor of goat meat is akin to pork and lamb. It's as savory as pork and flavorful like lamb, but more delicate and sweet.


Chef Joey is cooking up all sorts of delicious meats and serving them in tasty taco style including barbacoa goat, carne asada beef, and buttermilk chicken (Plus black bean and seared sweet potato tacos)!
Kitchen Hours: 12:00 pm - 4:00 pm & 5:00 pm - 9:00 pm

Tacos, Live Music, Bier Garden.. Everything you can ask for and more!
Original Music:
12:30 - 2:30 pm: Brother Oliver
3:30 - 6:00 pm: My Girl, My Whisky, and Me
7:00 - 9:00 pm: Red Bank Road

Stay tuned for more details!
Admission is free, no ticket necessary.
*Must be 21+ with valid ID to consume alcohol.
**Beer and food menu subject to change
The event is indoor/ outdoor and admission is free.
Children and Pets are welcome. (No pets inside due to DHEC regulations)


In order to serve you efficiently during the event, we are unable to pour flights on July 20th.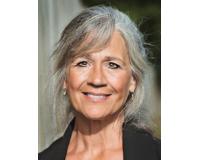 Diana was born and raised in upstate New York into a family owned business and developed early on a strong work ethic and desire to serve others. She worked as an ASL interpreter before moving to Sou....