Annual Tiger Trail 5K in Southside High School in Greenville, SC
A non-profit event that supports health and wellness! Please consider donating or better yet, joing the race!
Website: https://go-greenevents.com/tigertrail5k
Event details:
The race will be held on Southside High School's cross country course at 8am. The address is as follows: 6630 Frontage @ Whitehorse Rd, Greenville, SC 29605
Cost: $5 Until July 6th, then price increases to $10. Race day registration is $15
When: Saturday, July 20th @ 8:00am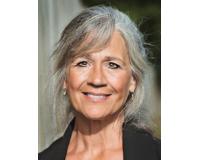 Diana was born and raised in upstate New York into a family owned business and developed early on a strong work ethic and desire to serve others. She worked as an ASL interpreter before moving to Sou....