The office of Jackson Stanley wants to make sure that their agents are up to date on all of the current home loans and their requirements, so after a meeting this week I thought I would share that information with all of you.
Conventional Advantage Loans
First you need to know what your current credit score is. Did you know that you could qualify for a Conventional Advantage Loan with a Credit Score of only 620? However, you may would end up with a PMI if your down payment is less than 20%, but if you have the income you can finance up to $417,000. Even if you have filed for Bankruptcy you may still qualify if it has been at least 4 years.

FHA Advantage Loans

FHA Loans are a government insured loan in which you can qualify with a Credit Score of 640 or higher. You can finance up to $271,050 and if you have filed Bankruptcy at least 3 years prior to applying. However the home has to be owner occupied and not an investment property or second home.
USDA Advantage Loans

USDA Loans can be great for first time home buyers. If you qualify you can get financing with out having to pay a down payment. You can finance $131,000 to $243,700 with a Credit Score of at least 640 but like some of the other loans mentioned, if you have filed for bankruptcy it would have to be at least 7 years past.
There are also VA Loans for Veterans which you must be a married couple to qualify and then there are Jumbo Loans in which you can finance up to $2.5 million dollars.
As you can see from above your Credit Score to buy a home does not have to be as high as most people believe so you do have options. Contact a Lender today and get pre-approved and let me show you your new home today!!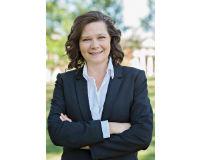 I was a domestic paralegal for 8 years prior to Real Estate. Since I have been in Real Estate I have grown to love this business, even though it does have it's challenges; it is very exciting. There i....