Are you still on the fence about whether you should buy now or wait? Well, here are 5 reasons you should go ahead and buy now.
1) 1) Supply is shrinking
2) 2) Prices are starting to Increase because of less supply
3) 3) Rents are skyrocketing because more people are renting
4) 4) Interest rates are Projected to rise – 4.4% by the end of 2013 (Mortgage Bankers Assoc.)
5) 5) Buy Low, Sell High – when investing, buy low and sell high is what you want to do.
So, what are you waiting on? Now is a great time to buy a home. Looking in Anderson, SC, Greenville, SC, Easley, SC, Powdersville, SC, Liberty, SC, contact me and see how I can help.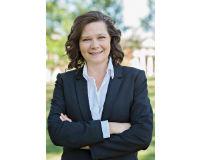 I was a domestic paralegal for 8 years prior to Real Estate. Since I have been in Real Estate I have grown to love this business, even though it does have it's challenges; it is very exciting. There i....