I have found that the main thing that has made me successful and have happy clients is that I LISTEN. More times than I can count, new buyers have sent me a list of homes they want to see. The first few times out, I show them what they want to see and listen to what they have to say. Often times we are looking at properties that don't even fit their criteria. I have had clients tell me more than once, "wow, you know more about what we want that we even do". And "from now on we are letting you choose the homes we look at".
As agents with many buyers it can be frustrating and time consuming to show homes that you don't really think fit your client's criteria. It is so important to spend those first initial outings to get a feel for and get to know your clients and their needs. They need to know that you have listened and are truly helping them find their perfect home and above all that you really care.
So if you aren't having a lot of luck with buyers, especially first time home buyers step back and look at how you respond to them. And above all listen to the things they say that are of most importance in a home.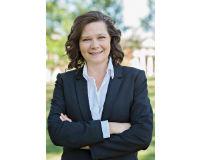 I was a domestic paralegal for 8 years prior to Real Estate. Since I have been in Real Estate I have grown to love this business, even though it does have it's challenges; it is very exciting. There i....