TRID is here! For many home buyer's and Seller's this probably will not mean a lot to you but for Real Estate Agents, Lenders and Attorney's we have been preparing for this for months.
The biggest change will be to closing timelines at least in the first 2-3 months. So if you are thinking of buying or selling one of the questions you will want to ask your Agent is how these changes may impact any transaction after today!
This should not be a negative impact on our industry as long as you are using Agents, Lenders and Attorney's that have taken the time to educate themselves to best serve their clients.
The Agents at Jackson Stanley, REALTORS have taken several classes to educate and familiarize themselves with the changes and are ready to help you with your next transaction!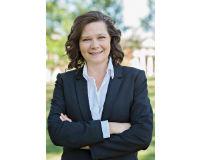 I was a domestic paralegal for 8 years prior to Real Estate. Since I have been in Real Estate I have grown to love this business, even though it does have it's challenges; it is very exciting. There i....