The problems in a house with a crawlspace—mold, wood rot, pests, cold floors, buckling hardwoods—all can be linked back to moisture problems in the crawlspace.
The old school of thought of adding more vents to circulate outside air through the crawlspace does not fix the moisture problems but actually makes them worse. Ultimately, closing the crawlspace (eliminating the outside vents and lining the ground and walls with a vapor barrier) controls the moisture and is the solution to the crawlspace problems. When properly installed, enclosed crawlspaces are cleaner, brighter, and more energy efficient than traditional vented spaces.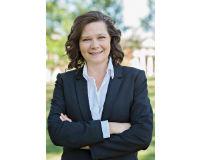 I was a domestic paralegal for 8 years prior to Real Estate. Since I have been in Real Estate I have grown to love this business, even though it does have it's challenges; it is very exciting. There i....