Picture Yourself Here
Outside awaits with a picturesque park, a rock to climb, a bike path to explore, or a view to lift your spirits. Pick a local music site with pickers and singers; or peruse some of the one-of-a-kind crafts.
There is no better pick than Pickens County - to visit or to stay!
Greater Easley Chamber now has Online Newcomer's Guide Click here to open.
http://www.visitpickenscounty.com/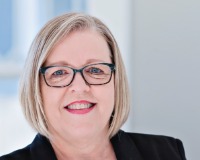 I am a native of Upstate SC. My husband and I currently reside in Easley. After retiring from the banking industry, I decided to fulfill a lifetime dream of becoming a Realtor®. I am excited ....