A company is only as strong as its foundation and that core structure must be built with amazing performers and cutting edge tools. Jackson Stanley Realtors has creatively implemented both of these necessities to craft "the experience."
Come to our site at www.jacksonstanley.com, it's all about the consumer and nothing to do with the fluff buyers and sellers have become so accustom to. Listings, homes, and property is what you will find when you hit our site. Whether you are looking in Anderson, Williamston, Pendleton, Belton, Honea Path, Starr – Iva, Greenwood, Abbeville, Due West, Greenville, Travelers Rest, Marietta, Simpsonville, Ware Shoals, Fountain Inn, Piedmont, Easley, Powdersville, Pickens, Liberty, Six Mile, Clemson, Seneca or any of our beautiful Lakes including Hartwell, Keowee or Greenwood this site is catered to YOU!
Do a quick search, click on a few properties that stimulate your eye then sit back and watch how our site learns your likes and offers you homes with similar features to view. In other words there's no hours of searching to find homes that are similar in price, area and amenities; the technology finds them for you!
Take a second and download our mobile app for your smart phone and let the searching begin where you stand. Your front porch, your in-laws living room, even your job; search the area, not only will it pull up every listing in your location it will drop them on a aerial view map. These are just a few of the cutting edge technology tools we offer for you the client. The guesswork is over; we have the experience and NOW the technology is here for you at Jackson Stanley Realtors.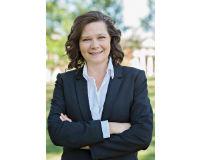 I was a domestic paralegal for 8 years prior to Real Estate. Since I have been in Real Estate I have grown to love this business, even though it does have it's challenges; it is very exciting. There i....