Beginning November 1, all parking at any of Greenville's garages will be free for the first hour at all times.
No matter the day, customers will pay nothing for the first hour, $1.50 the second hour, and then $1 per hour after up to $7.50 per day.
Cost to park at the Washington Street parking deck and the West End park and ride lot, which opens in late November, will be $1 per hour up to $7 per day.
Greenville says they will continue to offer free weekend parking at the Richardson Street Garage with extended hours of 6:00pm Friday through 11:59pm Sunday.
Also, free night and weekend parking will be available at the Washington Street parking deck from 6:00pm to 6:00am Monday through Friday and all day on the weekends.
The city will also be offering free parking at all of its facilities on Thanksgiving, Black Friday, Christmas Eve and Christmas Day.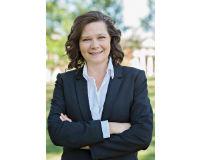 I was a domestic paralegal for 8 years prior to Real Estate. Since I have been in Real Estate I have grown to love this business, even though it does have it's challenges; it is very exciting. There i....