U.S. employment increased strongly in November in a show of the economy's resilience, which most likely paves the way for the Federal Reserve to raise interest rates this month for the first time in nearly a decade. Nonfarm payrolls rose 211,000 last month, the Labor Department said on Friday. September and October data was revised to show 35,000 more jobs than previously reported.
The unemployment rate held at a 7-1/2-year low of 5 percent, even as people returned to the labor force in a sign of confidence in the jobs market. The jobless rate is in a range many Fed officials see as consistent with full employment and has dropped seven-tenths of a percentage point this year.
"The employment report should remove the final doubts about a rate hike at the December meeting. The clear message from the labor market to the Fed is: 'Just do it!'" said Harm Bandholz, chief U.S. economist at UniCredit Research in New York.
Read more at Reutershttp://www.reuters.com/article/us-usa-economy-idUSKBN0TN0AY20151204#UUH2DayPU2tT1TfZ.99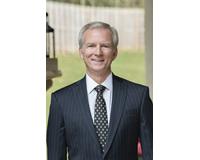 Steve is a member of the National Association of Realtors, the South Carolina Association of Realtors and the Western Upstate Association of Realtor. He has been a Certified General Real Estate Appra....