With Spring quickly approaching it's time to start shifting from the warmth of comfort food to fresh and light garden vegetables. It's time to plant a garden!
How many of us have wished for the fresh vegetables in our own back yard, but just didn't think we had the space, or the know how to grow vegetables?

By following these easy steps, you can grow a vegetable garden in almost any space!

Easy Steps for Building a Raised Vegetable Garden

What you need:

· 3 – 2 x 12 boards pine or cedar (non pressure treated) 8 feet long; with 1 of the 2x12 boards cut in half to make 2- 2x12's at 4 foot each

· 1 – 2 x 4 board pine or cedar (non pressure treated) 8 feet long; cut in half to make 2- 2x4's 4 foot each (one of these will be the center brace); then cut 1 of the 4 foot 2x4's into 1 foot lengths (these will be the corner supports)

· 21/2 inch galvanized deck screws (about 30 screws)

· Level

· Tape Measure

· Square (carpenter's)
· Drill

· 7/64 #8 counter sink bit for drill

· Pencil

How to build a 4x8 Raised Vegetable Garden
(you can build any size, just have the boards cut to your choice)
FIRST STEP:
1. Pick a spot on your property that has good morning sunshine. Here's the nice part, it doesn't even have to be on soil…if you only have a concrete patio for a back yard, you can still grow vegetables in this raised garden bed since only about 12 inches of soil are needed for good root growth.

2. Once you've found that perfect place, measure to make sure a 4x8 will fit nicely, taking into consideration that the grass/weeds will still need to be trimmed around the bed. If you have room for a larger raised garden, that just means more VEGGIES for you!
3. It's time to drill the pilot holes in the long 8 foot boards. Drilling pilot holes prevents the boards from splitting when attaching them together.

4. Measure in about ¾" from the outside corners of each 8 foot board and place an X. See picture below.


5.
Now use your drill and 7/64 #8 sink bit and drill the pilot holes in the 8 foot boards. There will be 2 holes per end of each 8 foot board.

6. Now switch the drill bit to a Phillips head screw driver bit. Yeah for electric screwdrivers!

7. Ok, now we will attach the boards together to build the raised garden box.

8. Take one of the 8 foot boards and one of the 4 foot boards and stand them on their sides, lining them up in the shape of a rectangle. See photo below.

9. Now insert the screws into the 8 foot board pilot holes and attach to the very end of the 4 foot board. Complete this step to form your raised garden box.

10. Now attach (1) of the 1 foot 2x4 corner pieces to the corner, making sure to use your carpenter's square and level.

11. Repeat this with the remaining corner boards in each corner.

12. Attach the center brace (4 foot 2x4) to each of the sides at the midpoint. This will prevent any bowing or warping of your box.

13. YOU NOW HAVE A RAISED GARDEN BOX!

SECOND STEP:
Depending on your location, soil types, planting times and the best types of vegetables may vary. Visit http://www.almanac.com/vegetable-garden-planning-for-beginners to start growing the vegetables that best suit your region!

THIRD STEP:
Enjoy your vegetables all summer long!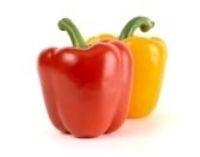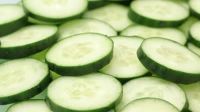 FOURTH STEP:
Post pictures of the design of your very own Raised Garden Bed and Vegetables on my Facebook page! www.facebook.com/valerieruppemedkiff
Extra Tips:

Advantages to planting in a Raised Garden Bed:
1. Works perfectly if limited space is an issue

2. Creates a microclimate between each of the vegetables reducing weed overgrowth

3. Raised beds extend planting season

Valerie is a native to the upstate and knows the importance of family, friends and community. Knowing the area so well, she has a great understanding of the local real estate market. She not only wa....