This morning, I had to be on the road before 8am. I had to get into rush hour traffic to pickup a sign and lockbox and be at a Greenville, SC closing by 9am. I dreaded it. Once on the road, I remembered where I live. I did not lose even 5 minutes to sitting in traffic.
"Busy" roads meant I simply had to plan ahead to exit or turn. All major roads had green views around me, and 2 of the 4 (85 and Pelham) had priceless mountain views this morning. A Carolina Wren perched on my yard sign and dared me to take it away ('til I opened the car door).
I am thankful God transplanted my ancestors to Easley, SC 150 yrs ago. Call me and let me show you why you want your descendants to grow up here, too!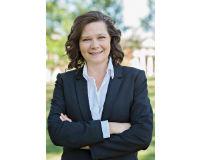 I was a domestic paralegal for 8 years prior to Real Estate. Since I have been in Real Estate I have grown to love this business, even though it does have it's challenges; it is very exciting. There i....