Jackson Stanley Realtors was founded by concentrated all of our attention on being recognized to our clients as a premium play in Real Estate. SO, how did we change the game? We focused on four steps that made us dramatically different:
· Realtors
· Strategy
· Process
· Tools
You focus on Realtors? That's right, we focused on hyper motivated Realtors that were willing to change. Nobody extends a helping hand to the Realtor in this industry; it's a hurry up get your license scenario to then be thrown to the wolves. That change Realtors were looking for involved a strategy that helped facilitate their own choices broken down into a process.
I had found from being in the industry for over nine years that when given a list of 20+ line items somebody else chose most of us tend to lose focus. NOW, ask that same Realtor were they want to focus their attention and help them customize a plan and watch them sore. Lastly and certainly a HUGE factor to this plan are tools; technology that offers the Realtor more time to do what they do best….service their clients by selling homes. The Upstate of South Carolina is our home, let us help you make it yours.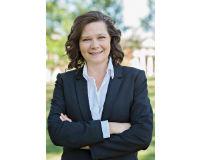 I was a domestic paralegal for 8 years prior to Real Estate. Since I have been in Real Estate I have grown to love this business, even though it does have it's challenges; it is very exciting. There i....