Working with a Realtor® whether you are buying or selling a home should be an experience; why? Because it is our job to guide you through the process!
Is it always going to be easy? No, many times these days it is very hard but you should have the comfort of a trained professional by your side every step of the way.
Do we have a crystal ball? Unfortunately, not; however, we do have experience under our belts to be somewhat prepared for whatever is coming at us. Don't get me wrong homeowners sell their houses everyday but, how many of them lose money because when problems arose during the contract period they give in monetarily to get the deal done; or if the appraisal comes in low do you know how to appeal that appraisal? This is where a trained professional can be the most help.
Be honest, when you go to buy a house can you honestly say you are trained in negotiations, reading and fully understanding inspections, knowing market conditions and being able to pull comparable properties to know what kind of offer you should make on a property to get the best price?
As a Realtor® we have to adhere to many hours of education as well as work within the code of ethics for our industry. This is not a profession where you pay us for a service whether we earn it or not; this is a profession where we have to perform the service to get paid. Our future business depends solely on our reputation of how we have treated our clients.
If you are ready for the Realtor® experience in South Carolina we welcome you to call 1-855-TRY JACKSON; it would be our honor to work with you!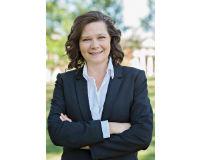 I was a domestic paralegal for 8 years prior to Real Estate. Since I have been in Real Estate I have grown to love this business, even though it does have it's challenges; it is very exciting. There i....