With spring just around the corner, hibernation is over for us and unfortunately, the bugs! If you're a homeowner, you should be particularly aware of termites. Once a termite colony has set up shop at your residence, they are very difficult to get rid of…especially on your own! NPMA says that each year termites costs Americans $5 billion in repairs, averaging each household who gets an infestation around $3000. If you're like me I'd rather spend that on something fun. So… "What can I do?" you ask???
Prevention is key! First, look for evidence in the wood, around, in and under your home. Termites eat wood in distinctive tunnel-like patterns and leave nothing behind but the wood grain. Secondly, be on the watch for swarms of them flying around your home or crawl space. Finally, look for their wings. Swarmers shed their wings soon after they take flight leaving piles of them to be found in spider webs, around your foundation or window sills.
The best idea is to invest in a termite bond or "termite insurance". Most pest control companies offer this which includes annual inspections, preventative treatments and repairs for any damage that occurs during the life of the bond. Call around to find the company that best suits your needs. You'll be glad you did!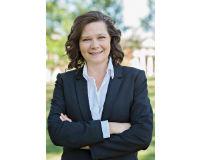 I was a domestic paralegal for 8 years prior to Real Estate. Since I have been in Real Estate I have grown to love this business, even though it does have it's challenges; it is very exciting. There i....