Many times, we ask a potential SC buyer to meet us at the office before we show a house. Or we ask for a pre-approval before we spend our time driving to properties. Occasionally, a buyer gets upset at the request and refuses, telling us they'll call another REALTOR who will "hop right to it." A May 21 kidnapping and robbery of a REALTOR in PA reminds me why we request those things - our families are more important than our paychecks.
Remember, especially when you don't already know me, that we know who our agents are before they're ever turned loose to show you houses. We're not asking you for a full background check like I provided to get licensed, just asking you to help us ensure we can get back home to our families each night.
When an agent asks you to meet them at the office or get a pre-approval before they show you, know it's not about you, but about the day we live in. Thanks in advance for cooperating!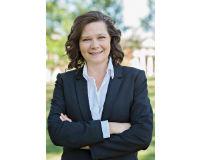 I was a domestic paralegal for 8 years prior to Real Estate. Since I have been in Real Estate I have grown to love this business, even though it does have it's challenges; it is very exciting. There i....