Lake Jocassee (Updated March 17)
Trout: Fair to good. Guide Sam Jones (864-280-9056) reports that while they are not wearing out the fish right now, some decent trout are being caught on Lake Jocassee. In the past week or so his boat has caught three fish over 5 pounds as well as plenty of fish in the 3-4 pound range. There are also plenty of sublegal stocker-sized fish to be caught. Fish are highly scattered out, and anglers are catching fish around pretty much all of their normal spots. Sam says it's rare to hear of someone fishing in their preferred area where they have confidence and not catching fish. The flip side of this is that there are no real hot spots right now. Some fish are being caught in the big water around the dam, and there are also fish up in the rivers and in the very backs. Trout are being caught from the surface down to 50 feet, with 30-40 feet being the best range. They are hitting both bait and hardware, although the bite is a bit better on hardware. 2-3 inch spoons have been the best bet, and Sam always has the most confidence in Sutton Spoons. Doctors and Apex Spoons have also been catching fish.
Bass: Good. Guide Brad Fowler and Brock Taylor report that fish at all different stages of the spawn can be caught on Lake Keowee right now. Very shallow fish focused on bedding will take soft plastics, and pre-spawn and post-spawn fish feeding on bait will take spinnerbaits, swimbaits, drop shot rigged worms, etc.
Lake Hartwell (Updated March 19)
Bass: Good. Even before the second FLW Tour event of the season got underway March 17 on Lake Hartwell, Guide Brad Fowler predicated that sight-fishing would play a very significant role in the tournament. Brad estimated that by Thursday about 50 percent of the fish were actively bedding, while another 50 percent were still pre-spawn. With the weather Lake Hartwell has experienced (very warm, very sunny, and very calm) conditions also set up perfectly for sight-fishing, and sure enough most of the anglers have been looking at many of the fish they are catching. But while sight-fishing for bedding fish has been important, Brad predicted that the tournament would not be won on bedding fish alone. And sure enough top anglers have weighed in a mix of bedding fish as well as pre-spawn fish. For example, Day 2 leader John Cox (who weighed one of two bags caught over 20 pounds) yesterday weighed three fish caught sight-fishing while his two biggest – including a 6-11 brute – were not caught off beds. Brad says that pre-spawn fish can be caught around secondary points and drops that lead into spawning flats, and 10-20 feet is a good depth range.
Piedmont Area
Lake Russell (Updated March 11)
Spotted bass: Good. Everything is happening so fast this year that the bass are only a little behind the crappie if at all, and Guide Jerry Kotal (706-988-0860) says that most of the fish are moving shallow towards secondary points, and they are very close to moving into pockets to spawn. Fishing in 5-15 feet of water with Carolina rigs and crankbaits is a good bet, and Jerry points out that many of the spotted bass will spawn deeper in 10 or so feet of water where it is hard to see them. There are also still a decent number of fish out deeper in 25-30 feet of water, and these fish will take a worm fished on a drop shot or a jig. However, this bite is almost certainly winding down with warm temperatures and the spawn close at hand. Guide Wendell Wilson (706-283-3336) is finding spotted bass on the sides of shallow, sloping banks and for him they are taking a Scrounger head rigged with a fluke body as well as a jig or drop-shot rigged worm. The male spotted bass seem to be holding in 8-10 feet, while the females are a little deeper off the sides of points in 12-15 feet. Striped Bass: Fair. Wilson hasn't fished for striper lately, but at last search he was finding fish on the main channel from the mid-lake up to Hartwell dam. As is characteristic at this time of year on Russell free-lining large live herring off points in 20-50 feet of water has been the best pattern.
Lake Thurmond (Updated March 15)
Bass: Good. In the last couple of weeks Lake Thurmond water temperatures have skyrocketed, and as a result Buckeye Lures in Augusta, GA., in Augusta reports that significant numbers of male fish have started moving up onto points and getting ready for the spawn. The next stage for these fish will be moving into pockets, and if the water temperatures stay as warm as weather reports indicate they should then bigger females will be right behind them. They will follow males onto points and then on the next full moon they should head to the pockets for a massive round of spawning. Right now Buckeye does not report having seen any fish on beds. Right now it's pretty easy to catch a good limit of smaller, male bass fishing off points, and Spot Removers fished out to 10 or 15 feet of water will catch these fish. Another prime pattern has been fishing The Sled off points, and Tyler Matthews with Buckeye said that when he made the switch from fishing The Sled with green pumpkin Zoom Speed Craws to a larger NetBait Magnum black and blue Paca Craw he started catching more and bigger fish. In the stained water a darker bait and a bigger profile seems to help. While male bass seem to be hanging around off points in 5-15 feet of water, it seems that the bigger female bass are holding a bit deeper. With recent tournaments taking 24 or 25 pounds to win targeting bigger females seems to be important, and from what Buckeye has seen the key to catching these larger fish has been to fish the deeper parts of points in the 15-20 foot range. The same baits will work.
Lake Wylie (Updated March 22)
Catfish: Good. Right now is the hot pre-spawn fishing period where everyone wants to be fishing on places like Lake Wylie. On recent trips in the lower part of the lake, Captain Rodger Taylor (803-517-7828) has not found a great bite. It seems that fish are also transitioning up the lake, again using the river channels as a highway. Both the South Fork and the Catawba are producing. The edge of the rivers in 6-20 feet of water has been the best range, but on Lake Wylie humps in the same depth range are also good. It seems that humps provide the same feeding stations to the catfish as the sides of the channel do. On Lake Wylie cut blueback herring and cut shad have both been working well.
Midlands Area
Lake Greenwood (Updated March 2)
Bass: Fair. Veteran tournament bass angler Stan Gunter concurs that Greenwood is fishing tough right now, but he adds that two additional patterns have been producing fish. Fish have been caught throwing an Alabama rig in shallow pockets, but Alabama rigs are also producing around shallow and even mid-depth cover and structure. In the middle to lower part of the lake Alabama rigs are catching bass around docks with 7-10 feet of water at the end of them as well as around boat ramps. They are also producing around creek channels and channel swings. While most fishermen have been concentrating their efforts in the clearer water down the lake, bass can still be found up the Reedy River in the muddy/dingy water. The mud has pushed them very shallow so that they can see better, and throwing a white or chartreuse spinnerbait in 2-4 feet of water has been generating some bites. Fish will be around rocks, docks, brush and most any bank cover.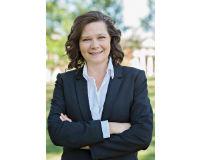 I was a domestic paralegal for 8 years prior to Real Estate. Since I have been in Real Estate I have grown to love this business, even though it does have it's challenges; it is very exciting. There i....