Need a haircut; highlights, a perm; how about completely changing your look with some extensions? Melissa Helton is at JJ & Company located at 404 S. 5th Street, Easley, SC is just waiting for your call to make your hair styling dreams come true.
Melissa is very accessible to her clientele and takes great pride in her work; she absolutely loves her career, listens to what is important to her clients and then makes the gorgeous transformation.
You can reach Melissa at 864-318-4136 to make your appointment or book it by visiting her website www.styleseat.com/melissahelton
However you book your appointment mention this blog for a 10% discount!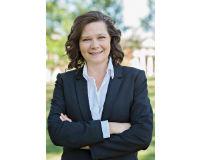 I was a domestic paralegal for 8 years prior to Real Estate. Since I have been in Real Estate I have grown to love this business, even though it does have it's challenges; it is very exciting. There i....