"We just came to realize that it wasn't enough just to take care of the hip fracture," Dr. O'Boyle says. "We had to put together a team that would care going to understand all the other aspects that go into caring for these patients and caring for their families to get them through this event."
http://www.greenvilleonline.com/story/sponsored/bon-secours/2015/05/13/how-st-francis-gets-hip-fracture-patients-back-home-in-record-time/27237623/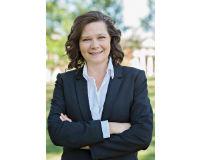 I was a domestic paralegal for 8 years prior to Real Estate. Since I have been in Real Estate I have grown to love this business, even though it does have it's challenges; it is very exciting. There i....