Warm weather is just around the corner (Really, it is)! Now is the time to be getting the exterior of your home ready before you put it on the market. Think about the first thing a buyer is going to see when they get to your house. Probably the front door/porch. While their agent is retrieving the key they are going to be standing there looking around; what are they going to see?
Take this time to put a fresh coat of paint on your front door; if you have porch railings go ahead and paint those as well. Make sure your door handle and hinges are not rusted, dirty or covered with paint. Don't have unnecessary items on your porch; make sure it is clean and well swept.
Spruce up your yard with new mulch or pine straw. Even if you can't afford extensive landscaping this will make your beds look nice and well cared for. If you don't have time to plant flowers simply buy a few in nice pots and place them in the beds.
Pressure wash the exterior of your home; pay attention to gutters and trim that tend to get dirty and streaky. Spray down the sidewalks and driveway as well. Make sure all trash, garbage cans and anything else that doesn't need to be outside are cleaned up and put away.
These easy, inexpensive things will get your house ready for the market and looking great!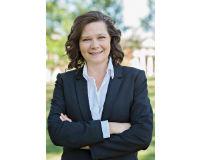 I was a domestic paralegal for 8 years prior to Real Estate. Since I have been in Real Estate I have grown to love this business, even though it does have it's challenges; it is very exciting. There i....