By definition (and according to Wikipedia) a short sale is: when the proceeds from selling a property fall short of the balance of the lien(s) against it. The property owner cannot afford to repay the liens' full amounts, and the lien holders agree to accept less than the amount owed on the debt. So…

Why would a lien holder (bank) consider doing this? Banks know that some borrowers are struggling and will wind up losing their home without intervention. If a loan modification or forbearance is out of the question and the borrower can prove a significant hardship, then doing a short sale could be a good solution. Foreclosing is the alternative and is an expensive and time consuming process for a bank. Additionally, after foreclosing, they have to maintain the property (lawn, utilities, taxes, etc.) which gets costly. Sometimes the lesser of the two evils is to move forward with a short sale and avoid foreclosure altogether.

Why would the borrower (seller) consider doing this? Getting behind on your mortgage and facing the threat of foreclosure is a very humbling reality for many borrowers. It's embarrassing when friends and neighbors drive by and see the infamous sign taped on the front window of your home announcing to the world that you lost it to the bank. Selling in a short sale is one way of avoiding that drama and "saving face". Doing a short sale will also mitigate the damage done to your credit score, helping you to recover and regain buying power more quickly.

Why would you want to buy a short sale? If you are thinking of purchasing a home in a short sale then you need to be aware of a few things. First, it's a great way to gain some instant equity. Most short sales are priced under market value to procure offers quickly. Secondly, you must NOT be in a hurry. The process can be painfully slow…it's like standing in the line at the DMV. Finally, be prepared to do some repairs. Short sales are sold in "as-is" condition and often times have been vacated and will show some signs of neglect.

The short sale process is a complicated one and no two transactions are alike, but I hope this overview gives you some insight in to what it's all about!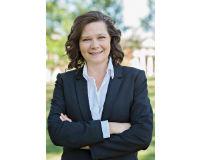 I was a domestic paralegal for 8 years prior to Real Estate. Since I have been in Real Estate I have grown to love this business, even though it does have it's challenges; it is very exciting. There i....