I had a really unique experience yesterday. At my open house in Greenville, SC, 3 SETS OF NEIGHBORS dropped by to say hello and check out the house. In the South, this was common until a few years ago. But recently, even here, everyone's getting too busy to get to know their neighbors. It was very nice to find a neighborhood where everyone still takes care of each other and each other's property.
One man commented that his house had recently sat empty for 9 years, and NOONE bothered it at all, except to take the trash can to the curb and back when it got full of newspapers his neighbors picked up from his driveway. I want to live where my neighbors care. How about you?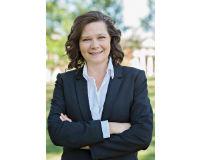 I was a domestic paralegal for 8 years prior to Real Estate. Since I have been in Real Estate I have grown to love this business, even though it does have it's challenges; it is very exciting. There i....