If you have the opportunity to speak with most Realtors they will give you two scenarios each one of them have incurred in their career; "Sink or swing" and "feast or famine." These were two statements we have focused on REMOVING in creating a Real Estate company here in the Upstate of South Carolina.
So what was the first step? It was to create a vision that encompassed what a true TEAM working together can accomplish. We started on the ground floor and built Jackson Stanley Realtor's foundation on "loving our agents." One core value that any individual in this nation will constantly thrive on is "love." Goal #1 was compassion and support and after our foundation was effectively beginning to grow the next step was to focus on eliminating the negative connotations by helping ALL of our agents succeed.
Technology was a major factor in eradicating this industry's level of mediocrity. We found the best technology any of us had ever scene in all of our years in Real Estate combined. Not only did the creators allow us to tweak this technology to best suit our vision we also purchased exclusivity yet again setting us apart from the competition. From Greenville we extended our services to Greer, Easley, Powdersville, Anderson, Pickens, Liberty, Clemson, Pendleton, Piedmont and we are continuing to grow day by day.
We learn and grow daily as a team and in any facet of life there needs to be a vision, set goals to achieve and daily tasks to accomplish your purpose. We all thrive on structure this is the key factor in growth and this is our sole vision here at Jackson Stanley Realtors.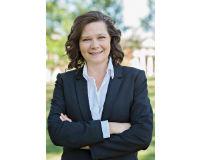 I was a domestic paralegal for 8 years prior to Real Estate. Since I have been in Real Estate I have grown to love this business, even though it does have it's challenges; it is very exciting. There i....