For the last two years or so in the Easley, SC market, we've been able to secure foreclosed homes that won't finance (need $20,000 or so in repairs) for about 93% of list price in the first two weeks, or even less if they sit for a while. Recently, we've found that we need to go OVER list price, and within the first day or two, to successfully win a bid on prime properties.
Thankfully, banks are still pricing them to have a decent profit margin if they need more than carpet and paint, but the "glory days" of CHEAP buys and ridiculous profit margins may already be behind us. When you run across an investment property that catches your eye, call your seasoned investor-friendly REALTOR ASAP before it's gone!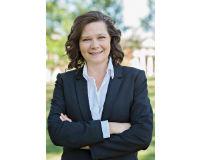 I was a domestic paralegal for 8 years prior to Real Estate. Since I have been in Real Estate I have grown to love this business, even though it does have it's challenges; it is very exciting. There i....