Spring will be here before you know it.....you are thinking about selling your house because of course (as many believe) Spring is the best time!
If this fits your thought process...then you should be contacting a Realtor® NOW! There are many facets to listing a home it is not just calling a Realtor®, them coming out, filling out paperwork and putting your house on the market or at least this is not the way I list homes.
I have a complete process that transforms your home into a house that will appeal to the majority of your niche buyer audience and then I target those Buyers through non-traditional marketing. If you are interested in learning more about my process and how it works for my clients, just give me a call!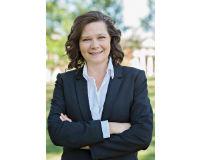 I was a domestic paralegal for 8 years prior to Real Estate. Since I have been in Real Estate I have grown to love this business, even though it does have it's challenges; it is very exciting. There i....