A career driven Real Estate Agent knows the meaning of HARD WORK. It's presentation, punctuality, knowledge, negotiations, deadlines, and these are just to name a few of what the daily regiment looks like for an ambitious Realtor.
From the outside looking in it may seem as though Realtors are not all they are cracked up to be…and to be honest MOST may not be! But for the dedicated ones this is a lifestyle that allows us the opportunity to take part in some ones life in such a significant way. From start to finish as a Realtor this process is an honor and immensely rewarding.
Buying or selling we are building those relationships that last a lifetime. It's being invited to weddings, a kids graduation, birthday parties or even a round of golf that allows us to know we have affected the lives of our clients in such a way they see us as part of their inner circle of friends. We take pride in what we do, so next time you reach out to just any Realtor remember take the time to choose wisely, we are changing this industry to reflect our endless gratitude here at Jackson Stanley Realtors.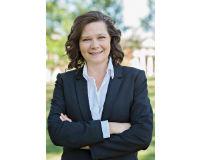 I was a domestic paralegal for 8 years prior to Real Estate. Since I have been in Real Estate I have grown to love this business, even though it does have it's challenges; it is very exciting. There i....