Mice on Main
In a lot of cities, the last thing you want to see is a mouse. This isn't the case in Greenville, where nine bronze mice have taken up permanent residence along our celebrated Main Street. Conceived as part of Jim Ryan's high school senior project inspired by the children's book Goodnight Moon, the mice were brought to life by local sculptor Zan Wells. "Mice on Main" has become a beloved Greenville institution—and using the clues to hunt for each mouse makes a stroll along Main Street extra fun for kids of all ages.
Greenville's bronze mice are spaced out on one side of Main Street or the other, from the Hyatt Regency to the Westin Poinsett. Use the clues to find all nine mice! Happy hunting!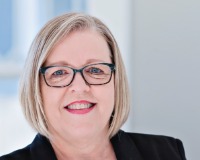 I am a native of Upstate SC. My husband and I currently reside in Easley. After retiring from the banking industry, I decided to fulfill a lifetime dream of becoming a Realtor®. I am excited ....