It's the phrase you've probably heard all of your life in reference to the real estate industry. What does it mean, exactly? Well, location can mean a lot of different things and is something you should take a serious look at when choosing your next home.
1. Make sure it's "located" in a part of town that functions for you; in close enough proximity to your work, hobbies, school, church and friends.
2. Make sure it's "located" in an area where the property values are holding steady or on the increase.
3. Investigate (and make sure you're comfortable with) the crime statistics, sex offender list, schools, demographics etc. of your next "location".
4. Make sure it's "located" on a lot that will be marketable for resale. Hot for resale: cul de sac lots, level lots, shade trees, underground utilities. NOT hot for resale: close to entrance of a neighborhood, steep driveway/yard, corner lots, close to a noise nuisance, little or too much vegetation, utility easement on the lot.


So… when the time comes for you to begin searching for your next home, sometimes it's better to settle for what you need and give up a little of what you want, just to be in a good location. A house can be made into a home, but location is always unique!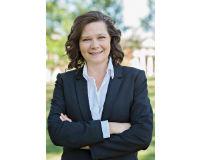 I was a domestic paralegal for 8 years prior to Real Estate. Since I have been in Real Estate I have grown to love this business, even though it does have it's challenges; it is very exciting. There i....