The United States is known as the land of the free, people come to America to live their life with freedom of speech, choice, religion, etc. but do we truly have that freedom? I understand that, because of all the terrible things that have happened in the world, safety precautions must be taken, but do our officials take it too far?
In schools you're not allowed to have body piercings, dyed hair, low cut shirts, too much makeup for girls, no makeup at all for guys, and so much more due to distraction. Don't we have the same distractions while driving down the road? If people want to learn they're going to learn either way and if they don't want to they will find something to distract them. I don't wish to be misunderstood, I am not a rule breaker, I do not cause trouble; this is just a subject I feel very strongly about.
The Constitution opens with the words "We the people of the United States of America…" which categorizes us as one; as a whole. This was true in the beginning. We all started out in one church, the Church of England, but due to people having different ideas, and different ways of interpreting things, we all divided into many different religions. The point of church is to worship God and "we the people" can't even do that together, and we're suppose to all be okay with how the systems works? It's not logical.
People will go their whole lives doing enough to get by. They will get their education, find a good job, save enough money for retirement, and that's all. They will not have made a difference in the world. I don't want to be one of those people! I know that one person cannot change the world and I don't expect to change it. I do have high hopes to make a difference. I want to achieve something that will make this world maybe just a little better.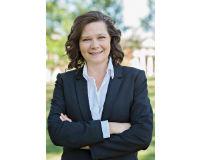 I was a domestic paralegal for 8 years prior to Real Estate. Since I have been in Real Estate I have grown to love this business, even though it does have it's challenges; it is very exciting. There i....