Lake Hartwell is located in the Upcountry of SC. It was formed by the corp of Egineers dam at Hartwell Dam in Hartwell GA and is bisected by Interstate 85 as it crosses from GA into SC, this is one of the most accessible lakes in the nation.
Located just 2 hours north of Atlanta, 2 hours South of Charlotte, NC and an hour away from Greenville, SC and being located in Anderson, SC; it's location makes it the perfect place to call home! With 962 miles of shoreline and 56,000 acres offers over 80 boat launches, recreation areas and parks to make every day a day of vacation.
There are gorgeous homes that line the shores of this great recreational lake. So, if you are looking for a new location to call home; come visit us on Lake Hartwell!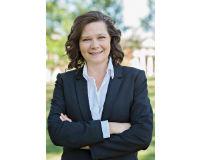 I was a domestic paralegal for 8 years prior to Real Estate. Since I have been in Real Estate I have grown to love this business, even though it does have it's challenges; it is very exciting. There i....