With the holidays upon us and fall rapidly fading, homeowners everywhere are bracing for the cold months ahead. Winter can be a challenging time for all of us, and shorter days and freezing temperatures certainly don't make our daily lives any easier. Nevertheless, a homeowner's work is never done, and there are a handful of tasks you should complete that can make those long, hard winter months feel much more painless. Here are some last-minute maintenance tips to make sure your home is ready for the long winter months ahead.
Yard and Outside
Before you get started in your house, you should prepare your yard. Empty out your planters and move them inside then flip them over. If you don't, the changing temperatures could cause them to expand and contract rapidly and crack under stress. Don't forget to bring in and put away any tools or equipment and put away or cover lawn furniture. If you have gasoline powered equipment like a lawn mower be sure to empty out the tanks because storing them long term with gas inside can prevent combustion.
Be on the lookout for branches that may be hanging over your home that need to be trimmed. They can cause damage or injury if they break under the weight of a snowfall or during a storm. This is also a great time to treat and reseal your deck if you have one. Freezes and thaws will warp and deform the wood otherwise. A little time and very little money now will save you a huge amount of both later.
Roof
Head up to the roof and check for any damage, dark spots, and broken or stripped tiles. If you find anything amiss, you should let the professionals handle it. They're the ones best equipped for the job, and roof of your home is important enough to make sure it's done right. Next move on to your gutters and give them a good cleaning to remove the last of the leaves from late fall. A clean gutter is essential during winter months because melting snow needs to be able to properly drain. Your gutters should be able to flow freely without gaps and leaks, and water should flow away from the foundation. Just remember, if your gutter or roof require any repair, it's a whole lot easier to get it done before a blanket of snowfall.
Drafts and Windows
Not unsurprisingly, heating is going to become one of the largest bills during the winter months, but you can definitely help it out a little. Small actions go a long way, and the less hard your furnace has to work the more money you get to keep in your pocket. The first thing you should do is check the windows for drafts. If you feel any drafts, simply do some sealing with a caulk gun. You can feel around for cold air, but, alternatively, you could try an old fashioned trick and hold a lit candle around the window while watching the flame. If there any of the glass is cracked it should be repaired by a professional, and if there is any physical damage to the frame you might have to have it removed and refitted for another one.
Also, remove any screens and install storm windows. In many homes, this is as simple as sliding down an extra glass pane, and it's worthwhile because it further prevents your windows from leaking heat. Hang up thermal curtains which takes things a step further, but if you want to see a really huge difference on the heating bill, consider energy efficient windows which are specifically designed to keep the heat in your home where it belongs.
Heating and Water
Your heating system should be checked once a year, so have it professionally inspected. The last thing you want is for anything to go wrong during the dead of February. If you have a forced air system, make sure the filter is replaced. If you have a usable chimney the fireplace should be properly cleaned. Stock up on wood now, if you need it, before prices skyrocket during the colder months. Create wood piles away from your home to dissuade critters like spiders from wanting to wonder over.
Give your water heater some much deserved maintenance by flushing out the system to remove any sediment. Set your ideal temperature for hot water, but make sure it's not below 55 degrees. But in general, the lower you set it, the more money you save. If you have exposed water pipes either in a basement or a garage, wrap them in heat tape to help prevent them from freezing. A burst pipe is the last thing you want to have to deal with.
Tips for the Car
The car is an important part of your household, and it should get some attention as well. Create a winter survival kit that you can keep onboard. It should include: a set of warm clothes, blankets, a flashlights and extra batteries, and a first aid kit. Along with that you should have the regular items like jumper cables, and water. In your garage, keep a snow shovel easily accessible along with a supply of ice melting salt.
Jesse Miller is a contributing writer for JustRentToOwn, a Los Angeles based blog that focuses on sustainable urban growth, housing markets, and finance.
http://tonycarlton.realtytimes.com/consumeradvice/homeownersadvice1/item/40803-20151211-last-minute-winter-maintenance-tips-for-the-prepared-homeowner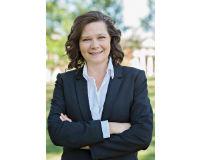 I was a domestic paralegal for 8 years prior to Real Estate. Since I have been in Real Estate I have grown to love this business, even though it does have it's challenges; it is very exciting. There i....