Easley, SC is all abuzz this week over the Big League World Series. This once yearly baseball event draws visitors from around the world to our little town just outside Greenville, SC, where the world's best 16 to 18 year old male teams (from Europe, Asia-Pacific, Latin America, Puerto Rico, Canada and the United States) compete for the World Series Championship.
2012 games are played July 25 through August 1st at JB Red Owens Park in Easley. If you want to come see some young players before they get famous, information on this year's games is available at the event website at http://www.BigLeagueWorldSeries.org. Let's play ball!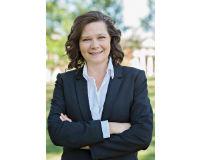 I was a domestic paralegal for 8 years prior to Real Estate. Since I have been in Real Estate I have grown to love this business, even though it does have it's challenges; it is very exciting. There i....