It is so important to all Buyer's to get pre-approved to ensure that they can stay within their monthly budget as they pursue their dream of owning a home. This is not asked of the Buyer for any other reason. You can call a lender, give them your information and they may come back to the buyer and say you are pre-approved for $150,000.00 however, if that Buyer needs their payments to be $600.00 per month then, that amount may not be a reasonable amount.
I always advise my clients to call lenders and let them know how much their budget will allow them to pay for a home on a monthly basis and that this amount needs to include, principal, interest, taxes and insurance. Once that number is established the lender can let you know how much that will allow you to pay for a home. Which is a much safer way to get pre-approved.
Not everyone will have perfect credit and that is okay because most lenders these days can tell you the things you can do to get your credit scores up so that you will be in a position to buy a home in the near future. With low interest rates and low property values this is still a great time to buy.
So call a lender and get pre-approved today and let us help you find your next dream home!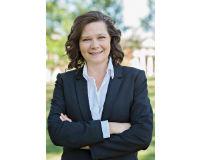 I was a domestic paralegal for 8 years prior to Real Estate. Since I have been in Real Estate I have grown to love this business, even though it does have it's challenges; it is very exciting. There i....