Do you truly want a change or are you just saying that? Honestly this is a great question because as any life coach will tell you, we all WANT change but we simply just DON'T want to change. Well if you truly want it, it's time to crank up motivation and bring on your success in 2013.
Each day can crush you IF YOU LET IT…OR YOU CAN CRUSH EACH DAY! So…what promotes energy, increases productivity all while making our lives immediately more fruitful? It's simple but most of us will find an excuse rather than a WAY to make it happen…it's called exercise! Plain and simple, no magic formula, super pill, or huge payment on a home gym…it's as easy as lacing up those running shoes and pounding the pavement!
I'm stating this again because it's pure truth; most of us will find an excuse rather than a way to fit a workout in, it's human nature. I assure you, go hit the road for a jog, ride your bike to work or bring it to the office for a spin around the block at lunch, park on the top deck or the furthest spot away at work, take the stairs rather than an elevator…these are all simple little things that will increase your productivity. One good decision statistically leads to the next so rather than slowing yourself down with a heavy lunch and packing on the pounds, bring a bag with workout gear and better your life, increase your happiness and watch your productivity sky rocket!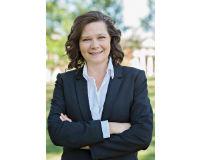 I was a domestic paralegal for 8 years prior to Real Estate. Since I have been in Real Estate I have grown to love this business, even though it does have it's challenges; it is very exciting. There i....