We hear many opinions of the dollar value of homeownership, of how real estate is an investment, and charts and graphs showing the savings for buying vs. renting. In some price ranges, it is much cheaper to buy than to rent, especially in today's market of depressed home prices and inflated rents.
But regardless of the dollars saved or spent, there are many benefits to homeownership we don't often remember. Compared to renting, when you own your home, you're completely free. Free to paint the walls any color you choose, free to re-landscape the front yard as you see fit, free to add any pet you choose to your family, free to increase the size of your home or upgrade it as you have extra money, free to pay down the mortgage and live "rent-free" or refinance to lower your monthly payment at any point when your income changes (instead of moving)…
Homeownership is a financial decision, of course, but it is often so much more! Call us and let's get you started down that path to freedom in Easley SC or nearby areas…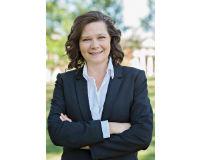 I was a domestic paralegal for 8 years prior to Real Estate. Since I have been in Real Estate I have grown to love this business, even though it does have it's challenges; it is very exciting. There i....