March is Brain Injury Awareness month so there are many things happening in the state of South Carolina to raise money for the South Carolina Brain Injury Association. On March 31, 2012 is the Run for Thought, you can walk a mile or run the 5k race, this race will start at the Clemson ICAR campus if you are interested please visit www.firstgiving.com/BIASC/2012RunForThought.
This is a great way to support the SC Brain Injury Association as well as the local support group for Anderson, Oconee, Pickens or Greenville brain injury support groups.
My daughter suffered a Traumatic Brain Injury from an automobile accident in 2008 and I don't know how we would have gotten through all we had to go through without the support of this great organization! So come out and join the fun on March 31!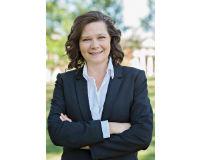 I was a domestic paralegal for 8 years prior to Real Estate. Since I have been in Real Estate I have grown to love this business, even though it does have it's challenges; it is very exciting. There i....