When selling:
· Improving curb appeal can add as much as 6-15% to your home's value and procure a sale up to 50% faster.
Not selling?
· Helps maintain the values of the properties in your neighborhood, adds to the overall enjoyment and pride you have in your home and makes for a good first impression.
Where do you start?
Cleaning:
· Clean out gutters
· Wash all windows inside and out
· Power wash siding, gutters, foundation, sidewalks, driveway, porch. Use a mold killing element
De-clutter/De-personalize:
· Hide trash cans and recycling bins
· Stow away garden tools
· Keep yard ornaments and yard décor to a minimum
Repair:
· Torn or sagging window screens
· Any rotten or chipping paint
· Fill in driveway cracks
Landscape:
· Edge sidewalks and curbs
· Trim low tree branches that block views of your home, ones touching roof and blocking windows.
· Add inexpensive solar lighting to shine on trees, doors, architectural highlights or walkways
Make it pop!
· Repaint/re-stain the front door
· Repaint shutters
· Add a decorative doorknob/hardware
· Paint/replace any exterior brass fixtures (bronze, brushed nickel or iron)
· Invest in a welcoming front door mat
· Add visible house numbers near the front door
· Place decorative pots containing plants at front door… stay symmetrical and go yellow!
· Hang a seasonal wreath
· Add color the front corners of the yard, along driveways or walkways, and immediately in front of the house by planting flower beds.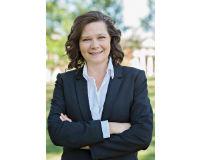 I was a domestic paralegal for 8 years prior to Real Estate. Since I have been in Real Estate I have grown to love this business, even though it does have it's challenges; it is very exciting. There i....