Buying a home is a weighty enough decision in general; it can be even more daunting when you're just starting out. First-time homebuyers have many concerns and face many new experiences. At Jackson Stanley Realtors we're committed to answering these questions and making the process a smooth and stress-free one. Our offices are centrally located in Anderson and Easley so we can service any area of the upstate. Call me at 864-502-8380 or check out my web site www.stevelambert.jacksonstanley.com
to find the home of your dreams.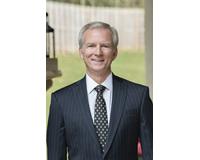 Steve is a member of the National Association of Realtors, the South Carolina Association of Realtors and the Western Upstate Association of Realtor. He has been a Certified General Real Estate Appra....