Saturday May 3rd from 9am-12pm, Shriners Hospital for Children-
Greenville
is hosting a free orthopaedic screening for children up to the age of 18. This is an opportunity for parents to bring their children by to see if there is an orthopaedic condition that needs monitoring or treatment. Clinicians will be screening for conditions such as scoliosis, clubfeet, spina bifida, leg length discrepancy, cerebral palsy, difficulties that resulted from sports injuries, etc. They are specifically looking for conditions of the muscles, joints and bones.
For more information call 864-255-7863
Greenville
Shriners Hospital
950 West Faris Road
Greenville
, SC 29605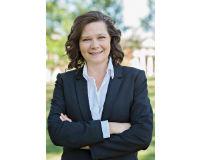 I was a domestic paralegal for 8 years prior to Real Estate. Since I have been in Real Estate I have grown to love this business, even though it does have it's challenges; it is very exciting. There i....