An unfortunate reality is that many prospective home buyers will overspend on their home purchase. This can particularly ring true with first time home buyers. While they may qualify for a loan of the purchase price, they don't always take into consideration the sacrifices that will go along with it. Just because you are approved for $250,000 doesn't necessarily mean that is what you should spend. So you may be asking yourself, why is a Realtor saying this? Isn't their commission based on the price of the sale? While that is true, it's also a Realtor's responsibility to assist their clients in making good decisions. If you take care of your clients, they in turn will refer you AND come back to you. It's a win-win for both buyer and agent.
Your home needs to be a good thing; not a source of financial worry. When you get your new home you want to buy new things and decorate and make it your own. It is better to find something that you are happy with; that suits your needs but isn't going to make you give up other important things in your life. A home is an integral part of your day to day life. It's where you spend most of your time and make treasured memories. The time you spend there will be that much more enjoyable if you take care not to over extend yourself.
We are fortunate to live in an area such as Greenville, Simpsonville, Easley, Piedmont, Greer and Travelers Rest, just to name a few, where there are many wonderful homes in many different price ranges to choose from.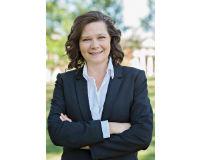 I was a domestic paralegal for 8 years prior to Real Estate. Since I have been in Real Estate I have grown to love this business, even though it does have it's challenges; it is very exciting. There i....