This may seem like a stupid question to a lot of you but, is it? I have worked with many clients that have been trying to pay things off to get their credit where it needs to be without even talking to someone in the Mortgage Business.
Do you know that sometimes if you pay something off that has been on your credit for a long time it can actually lower your credit score? Yes, I am more than serious. Mortgage Lenders much like Realtors are in this business to help you achieve the American Dream of homeownership. Many Mortgage Companies have access to programs that can help you through the process of raising your credit scores. They can tell you what to pay off in order to raise your scores the fastest.
So, if you are thinking of buying please reach out to a Mortgage Lender to make sure you are on the right track and paying the things that are going to affect your credit score in the most positive way possible.
Don't let this process intimidate you, almost everyone has had credit problems in their lives, the important thing is to make the commitment to yourself to start working on it to achieve your dream of owning your own home!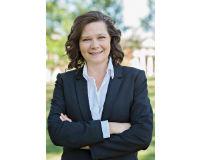 I was a domestic paralegal for 8 years prior to Real Estate. Since I have been in Real Estate I have grown to love this business, even though it does have it's challenges; it is very exciting. There i....