Dan Scott is an Upstate SC sports legend. For as long as I can remember, he's been a household name in local sports. Opinionated, funny, and in the know on all things sports, he is very entertaining. Early in my career at Slazenger Golf, I remember being honored that he hosted his radio show live from our charity warehouse sale, raising money for United Way across 4 counties.
Now he's back on air on Charter Cable Channel 10, hosting "The Dan Scott Show" on Wednesdays at 9 pm. If you don't have cable (or have choir practice at 9 pm Wednesday), check him out online anytime after the original airing at www.DanScottShow.com.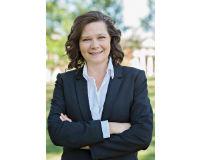 I was a domestic paralegal for 8 years prior to Real Estate. Since I have been in Real Estate I have grown to love this business, even though it does have it's challenges; it is very exciting. There i....