Fun Facts and Laughs
6 Unusual Car-Cleaning Tricks . . .

Here are some handy tips to use if you're on a road trip or in a hurry and can't make it to a car wash:

Clean your windshield. To remove bugs and dirt from your windshield, pour some Coca-Cola on a rag then wipe off the hard to get off spots. Rinse the windshield and avoid getting it on the paint!
Eliminate foul odors. Place a small bag of charcoal or coffee grounds in your car and leave it open overnight to absorb odors.
Cleaning windows. Use baby wipes to clean windows to a streak- free shine.
Clean up spilled coffee stains. Blot the stain with paper towels. In 1 quart of water, mix one-half teaspoon of laundry detergent and 1 tablespoon of white vinegar. Apply mixture to the stain and let it sit for 15 minutes. Wipe clean with warm water.
Cleaning vomit. Simply dilute the area with club soda. Allow it to sit, and then blot dry with a towel.
Remove sticky items. Use WD-40 to get gum off your carpet and to peel off a stubborn bumper sticker. If you have bird droppings on your car, spray the WD-40 and rinse away with soapy water.
Forward this to a friend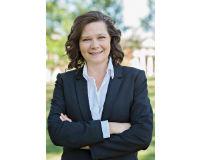 I was a domestic paralegal for 8 years prior to Real Estate. Since I have been in Real Estate I have grown to love this business, even though it does have it's challenges; it is very exciting. There i....