Teams from all over the world will compete for the title of Big League Baseball World Champions in Easley, SC. They will be from Europe, Asia-Pacific, Latin America, Puerto Rico, Canada and the United States. All over the world will be able to view it on ESPN in Prime Time. You could have a view from the stands just come to Easley, SC to join in the fun. We hope you'll be a part of this incredible event.
The players wouldn't miss it for the world. And neither should you.

While you are hear you can check around at all the awesome homes and businesses that Easley, SC has to offer. Dates are July 24th through July 31st.
Visit
http://www.cityofeasley.net/
for more information.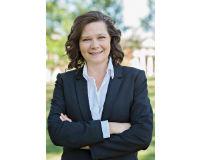 I was a domestic paralegal for 8 years prior to Real Estate. Since I have been in Real Estate I have grown to love this business, even though it does have it's challenges; it is very exciting. There i....