Anderson
County's first Christmas Parade will take place this Saturday at 1:00 pm on the balloon launch field across the street from the Civic Center building. When the City of
Anderson
cancelled the downtown parade a group of volunteers decided to organize a parade themselves.
Anderson
County is happy to let them use the Civic Center property for the parade. Parking will be allowed on the launch field so you can watch the parade as it circles the perimeter road. Lets all come out to watch and support the County's first parade.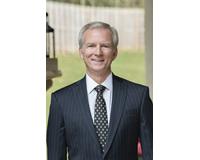 Steve is a member of the National Association of Realtors, the South Carolina Association of Realtors and the Western Upstate Association of Realtor. He has been a Certified General Real Estate Appra....